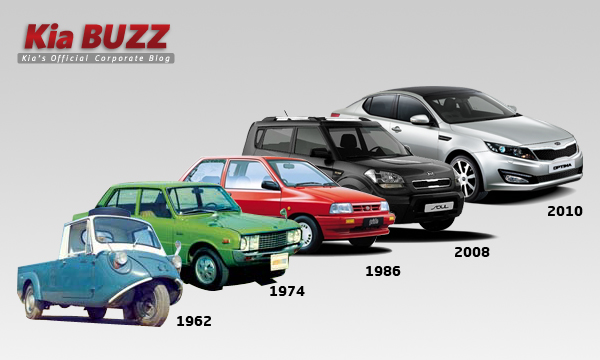 Today, May 25, 2011, is the 67th anniversary of the foundation of Kia Motors. Kia Motors is living history of the automobile industry in Korea. After the company's establishment in 1944, Kia Motors produced Korea's first bicycle ('52), auto bike ('62), 3-wheel truck ('62) and passenger sedan ('74). This technical history serves as the background for Kia Motors continuing to challenge itself in the constant development of innovative technology, such as high-performance engines and independent platforms, and in becoming one of the best in the industry.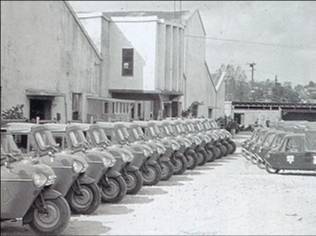 Production of Korea's first truck, the "K-360" (1962)
Today, Kia Motors is a global company that exports about 1.5 million cars every year and has a full line-up including passenger cars, commercial vehicles and buses. A wide range of Kia vehicles can be seen in various places throughout approximately 170 countries around the world. It is no longer strange to see police cars with the Kia emblem in Europe or an advertisement on a New York Times Square billboard for the latest Kia model. Additionally, Kia now has independent manufacturing facilities and research and design centers globally in countries like Korea, Slovakia, China and the U.S. Around 44,000 Kia Motors employees are working hard to meet the constantly changing and diverse needs of consumers.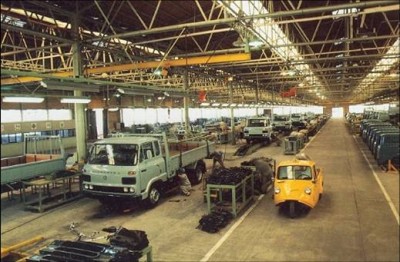 Production of a 4-wheel cargo truck, the "Titan" (1971)
Kia Motors made remarkable changes in the short time span of 67 years. However, the growth and expansion was too fast and the company suffered a bankruptcy crisis in 1997. Fortunately, Kia Motors was able to have a new start as part of the Hyundai-Kia Automotive Group two years later and the crisis became the foundation for a big leap forward for the company.
From 2000, Kia Motors set its sights not only for the domestic market but also overseas markets. Kia identified design as its "core future growth engine," leading to the 2006 hiring of Peter Schreyer as Chief Design Officer (CDO). It was during the time that Kia's signature look, the tiger nose grill, was born. Since then, Kia has been developing a design unique to Kia products and a strong brand identity for consumers around the globe.
At Kia Motors, design does not revolve around the car, but instead the people who drive the car. Design is not simply aimed at creating an attractive car, but rather offering features that will make the lives of our customers easier while taking the environment into consideration. In recognition of these efforts, Kia Motors has won various international competitions such as the Red Dot Design Awards and the iF Design Awards for two consecutive years.
Moreover, Kia vehicles were recognized as a "Top Safety Pick" by global experts and reputable media. In this regard, Kia has become known around the world for providing customer satisfaction with its advanced safety features and reliability. Earlier this year, Kia Motors surpassed the 10 million cumulative export mark and is increasingly being recognized as a brand loved by customers worldwide.
However, all of this is just the starting point of our transformation. We hope that you will join us in making even bigger and more amazing changes for Kia Motors.