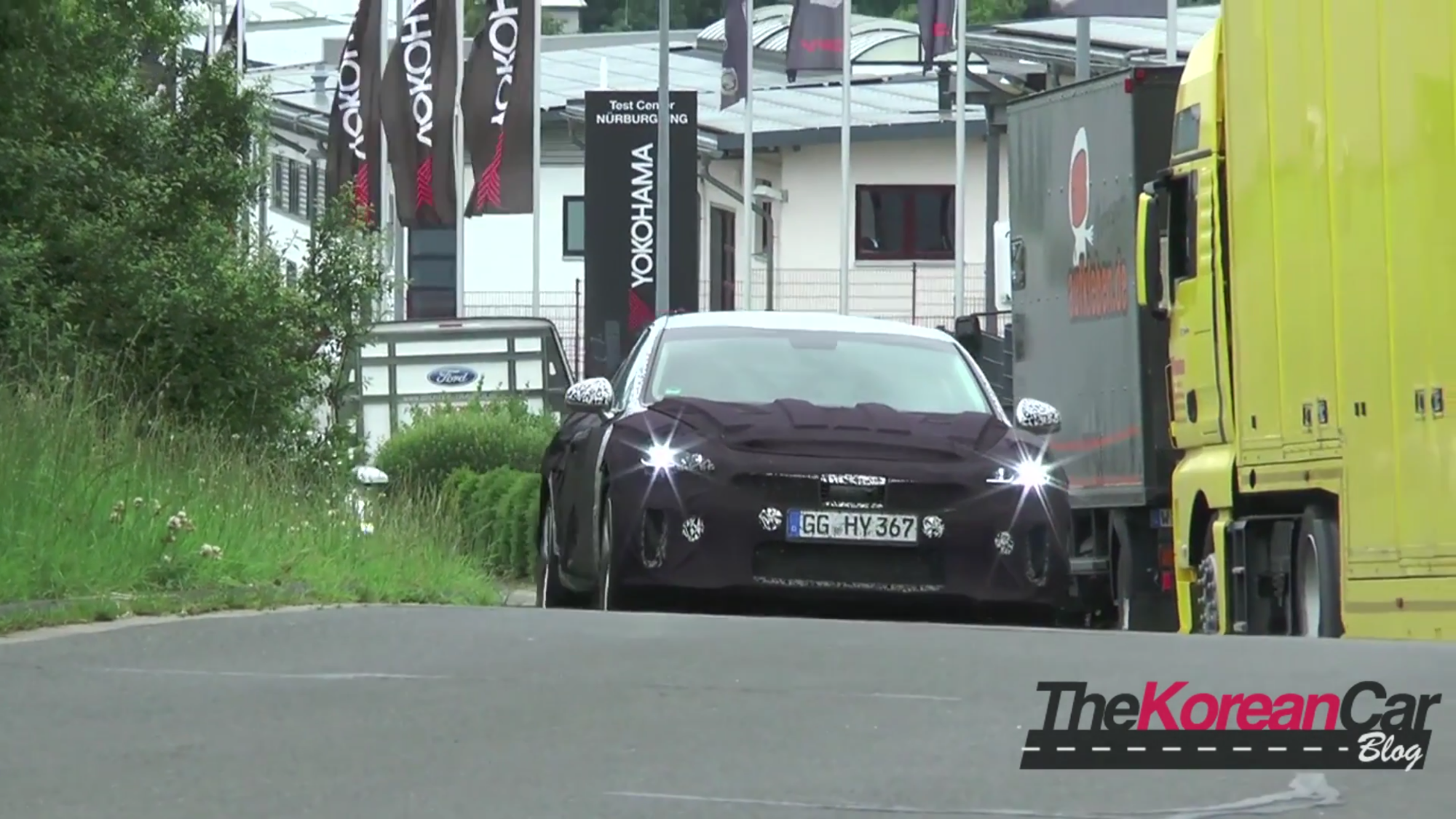 Spy shoots, and sneak peaks have given many an idea of what may very well be the final version of the Kia GT.
Furthermore, recent footage catches the all-new GT in action at the world famous Nurbugring race track. After reviewing the footage from different areas of the track and weather conditions here is what we could gather from it.
https://youtu.be/m3pbKesPPYQ
Sport Suspension
In watching the GT tackle different turns we see how the suspensions is reacting to the abuse of the track. Based on the hard cornering and body roll it looks as though Kia made a conservative choice between performance and comfortable handling. This can be seen in models like the SX trim Forte and Optima which are considered the sport version however, unlike many focused sport trims the suspension is more comfortable on the street because of the softer springs and shocks.
There has always been much debate as to how much performance suspension should be given to a car in regards to handling, Kia seems to acknowledge the fact that many people will not track the GT but instead go for a spirited drive which is less taxing on the vehicle and may require less aggressive suspension depending on the driver.
On the other hand, Kia does understand that the market for this car will be young to middle aged professionals seeking an attractive passenger car that can be fun to drive. Furthermore, that being said the GT will mostly see city and highway driving which can be really hard on the body if the suspension is too stiff, making the car unenjoyable to drive daily. To this we commend Kia for their conservative approach in suspensions tuning.
Power and Safety
In viewing the GT racing uphill and out of a corner with the tires squealing, its safe to speculate that the car has a bigger motor possibly the 3.3 twin turbo. Although slightly quiet, we can see it in some footage of the car pulling away from a Mercedes. Furthermore, we can also see that Kia is not holding back on testing the GT, considering that the car is fitted with a 4-point roll bar for driver protection.
In addition, watching the driver's racing lines and exit speed we can agree that there is an experienced driver behind the wheel which is more proof that they are pushing the car to its limits. Overall, we look forward to seeing the GT on the road and are excited to drive it ourselves.