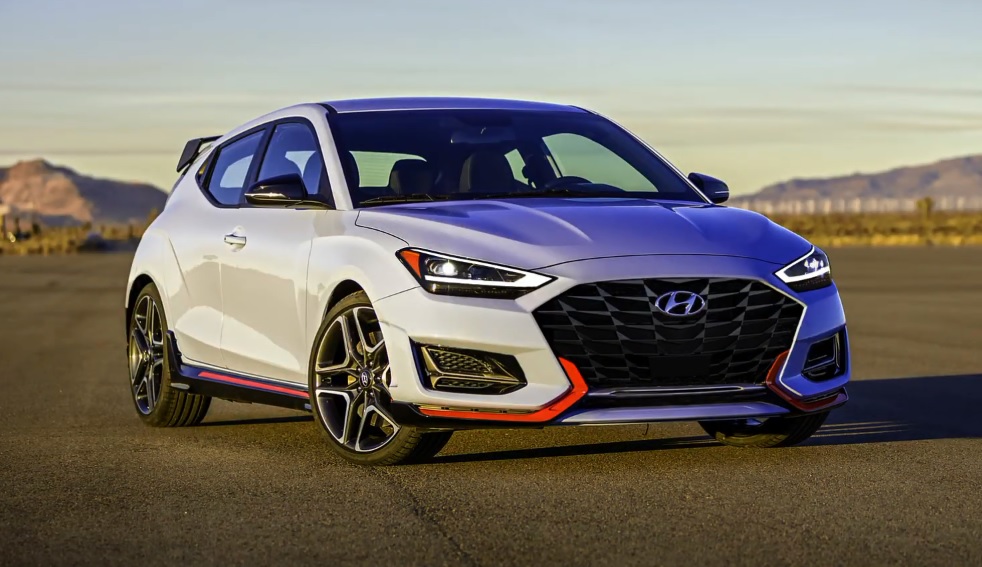 Revealed at the 2018 North American International Motor Show, the Hyundai Veloster were launched simultaneously in several flavours, including the high-performance N model for the first time. As the i30 has recently received a facelift (launched at the end of 2016), is expected that the Veloster will receive its mid-term facelift during the next year.
As is very common with facelift version, there are some minor changes that you'll find. The first one you can definitely see is the headlight and just like the facelifted i30, it has the same design of the DRL LED lights and grille and the new grille design as well. We need to say that all of this changes fits pretty well.
The N-performance Veloster delivers a maximum output of 250 hp and a maximum torque of 36.0 kgm via a 2.0-liter petrol turbo engine. The performance package is enhanced to 275 hp and includes Pirelli P ZERO tires, 19-inch wheels, N-corner carving differential (eLSD), active variable exhaust system and large-capacity brakes.
Is expected that as the i30 N facelift, will get an engine update to 280 hp. The current Veloster N with the 8-speed wet DCT is scheduled to be released as a model year change in South Korea in place of recently discontinued Veloster N. The eight-speed DCT is expected to expand sales of Veloster N and will definitely be a part of the facelift too.
This facelift rendering was created by Gimyeong's Garage Youtube Channel.