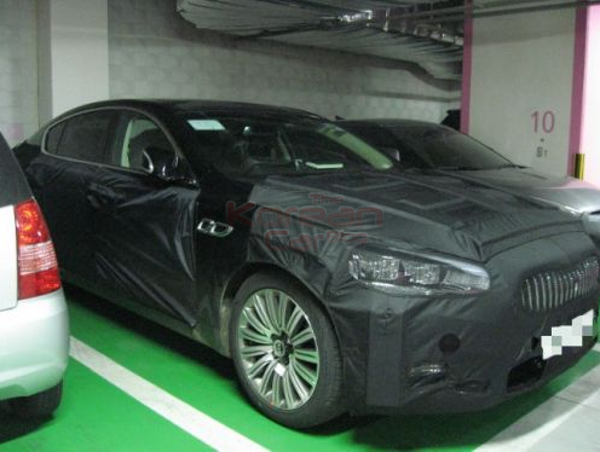 Update: New exterior pictures.
(November 4) Update: Interior revealed.
Here we have the first image of the Kia K9's interior. To annotate, the Opirus logo on the steering wheel.
The Kia K9 continues her development with a new unit. Based on Hyundai Equus platform, the K9 could mount the new 5.0 V8 GDi with 429 horsepower, and coupled with a new in-house eight-speed automatic transmission.
Caught again in South Korea, so we expect also included a V6 and V8 engines with gasoline direct injection (GDi), and eight speed automatic transmission.
Source: [K9club]