At first, looking in the picture you will see a normal Hyundai Tucson with a wrapped window, but if you take a closer look, you will find a longer door and a longer wheelbase.
Displayed at the 2015 Geneva Motor Show, the last generation of South Korean carmaker mid-size SUV, the Hyundai Tucson, has enjoyed an excellent level of sales locally and overseas, from US to Europe and now they want to continue with its succes with the launch of the Tucson facelift, but looks like Hyundai is working in something more.
At this time, we have received this picture of the Hyundai Tucson rolling around a South Korean street at night with some differences that made us to think that Hyundai is working on something different.
Is Hyundai working on a Long Wheel Base version or Tucson XL like Volkswagen and the Tiguan? Is this the next generation Tucson beeing tested in a test mule form with a the chassis?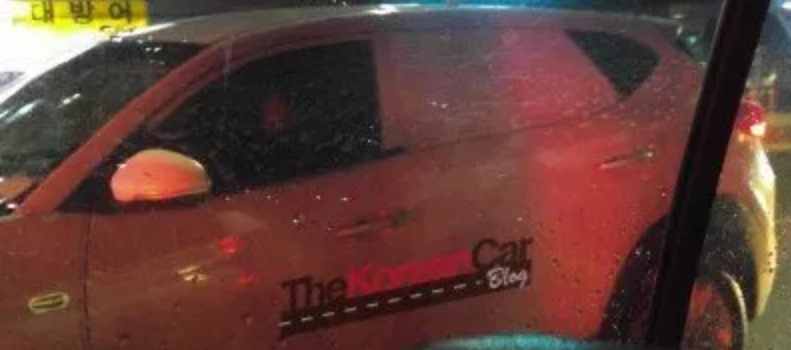 Following Hyundai latest design identity for SUV's, used for the first time on the Hyundai Kona (next-generation Santa Fe will follow) it is very probably that Hyundai uses the next generation to include some of this idea on the Tucson, specially in the front-end, with separated headlights, LED Daytime Running Lights, etc…
What do you think?