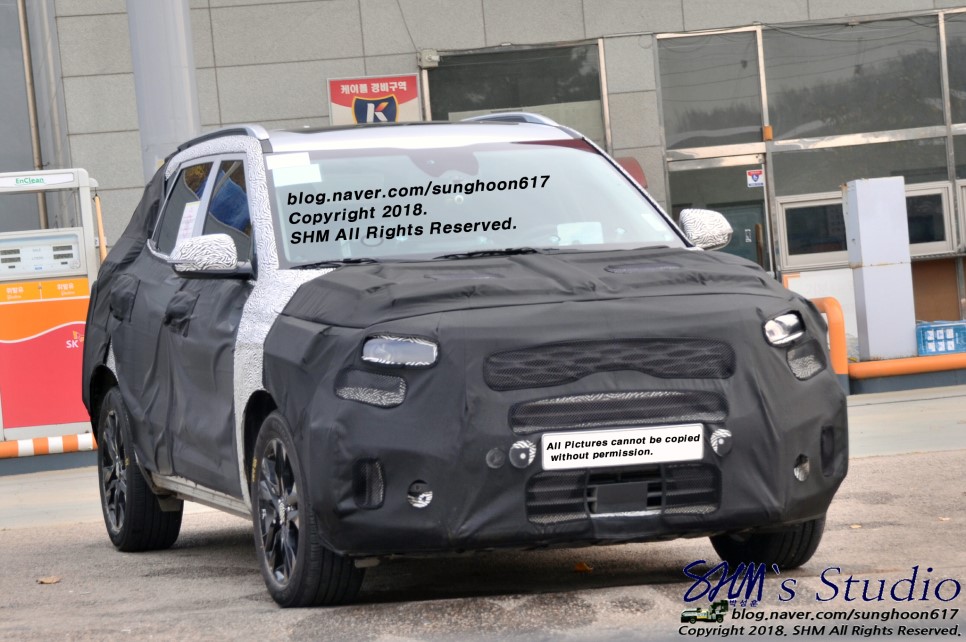 Kia unveiled at Auto Expo a few months ago the new SP Concept, a compact SUV for BRICs markets and today we want to share with you the first spy pictures of the production model, and new information thanks to SHM Studio.

Latest information from South Korea told us that this SUV codenamed as "SP2" is just the model that will follow the Carens MPV, a model that has been discontinued. The Carens (codenamed as "RP") premiered a new codename when it were launched in 2013, and we recently have seen that Hyundai Motor Group has applied a new way to rename the next-gen cars, now including a number that announces the generation.
Here you have some recent examples:
Sonata "DN8" (8th generation).
Genesis GV80 "JX1" (1st generation).
Genesis G80 "RG3" (3rd generation).
Next-gen Kia Optima/K5 DL3 (3rd generation)

So in this case, this SP2 will be the second generation Carens, but reinvented as a SUV due to slow sales of MPV in major markets. It is unclear where this car will be offered, at first this model was created for BRICs markets, but now it looks like it will be available in South Korea. I'm pretty sure Kia won't offer it in Europe, due to the scheduled launch of a Ceed SUV next year.
The SP Concept's robust front mask combines a bold formative design with Kia's unique and hallmark 'Tiger nose' grille and many more futuristic details. Be it, the lamp design that meets slim graphics and functionality through a top and bottom headlamp connected to a wide front grille, the Daytime Running lamp in high-tech graphics and positioning lamps leading to the inside of the 'Tiger Nose' grille, helps produce differentiated images during the day / night.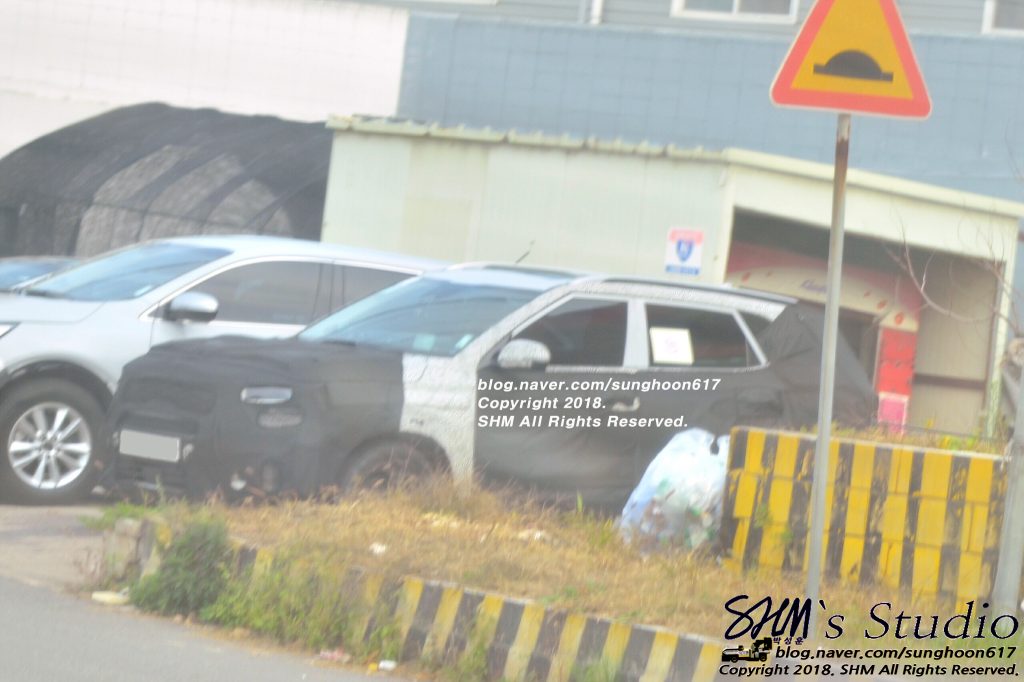 The sleek interior design of SP Concept marries an advanced sensual style and dynamic sensibility at its core with a differentiated layout that enhances convenience.  Eye-catching, high-tech elements and modern and trendy cabin design make the interior of the SP Concept an oasis for young trend-setters.
Peter Schreyer, Chief Design Officer of Kia Motors Corporation, commented, "Over the last few years, SUVs have become the vehicle-of-choice among Indian buyers.  Combining the comfort and space of a sedan with the ability to tackle all kinds of terrain, we intend to storm the market with an SUV that will set new parameters in motoring. It's still a concept – so it's a little bit exaggerated – but the actual production car will be very close to what you see here at AutoExpo 2018."