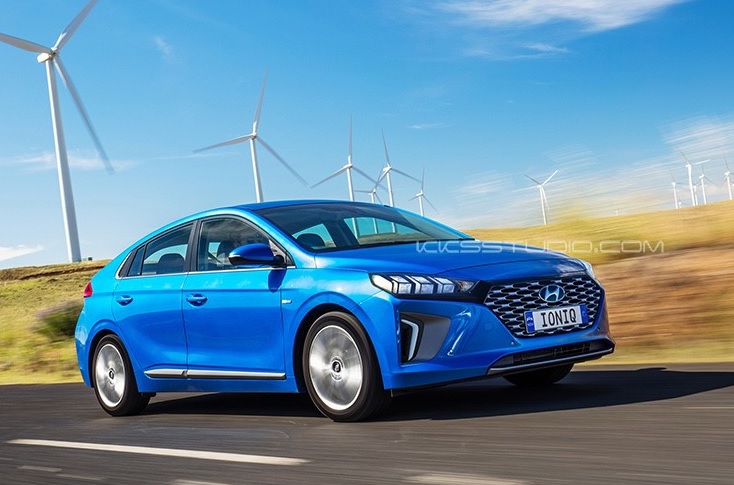 We recently got the very first and exclusive spy shots of the future 2020 Hyundai Ioniq Facelift courtesy of SB-Medien and today we want to share with you this render courtesy of Kksstudio that confirms slight changes for the facelift model.
The initial prototype were caught during hot weather testing in the US while we had a chance to photograph the car parked in front of a Motel. The Hyundai Ioniq was the first dedicated hybrid from Hyundai-Kia alongside with the Kia Niro and is currently available in three variants, Hybrid, Plug-in Hybrid and Electric.
Revealed three years ago, this first spy pictures told us that a mid-life facelift isn't that far away. Our pictures reveal a completely new grill and small changes in the front and rear bumper as well as a new graphic in the head and tail lights.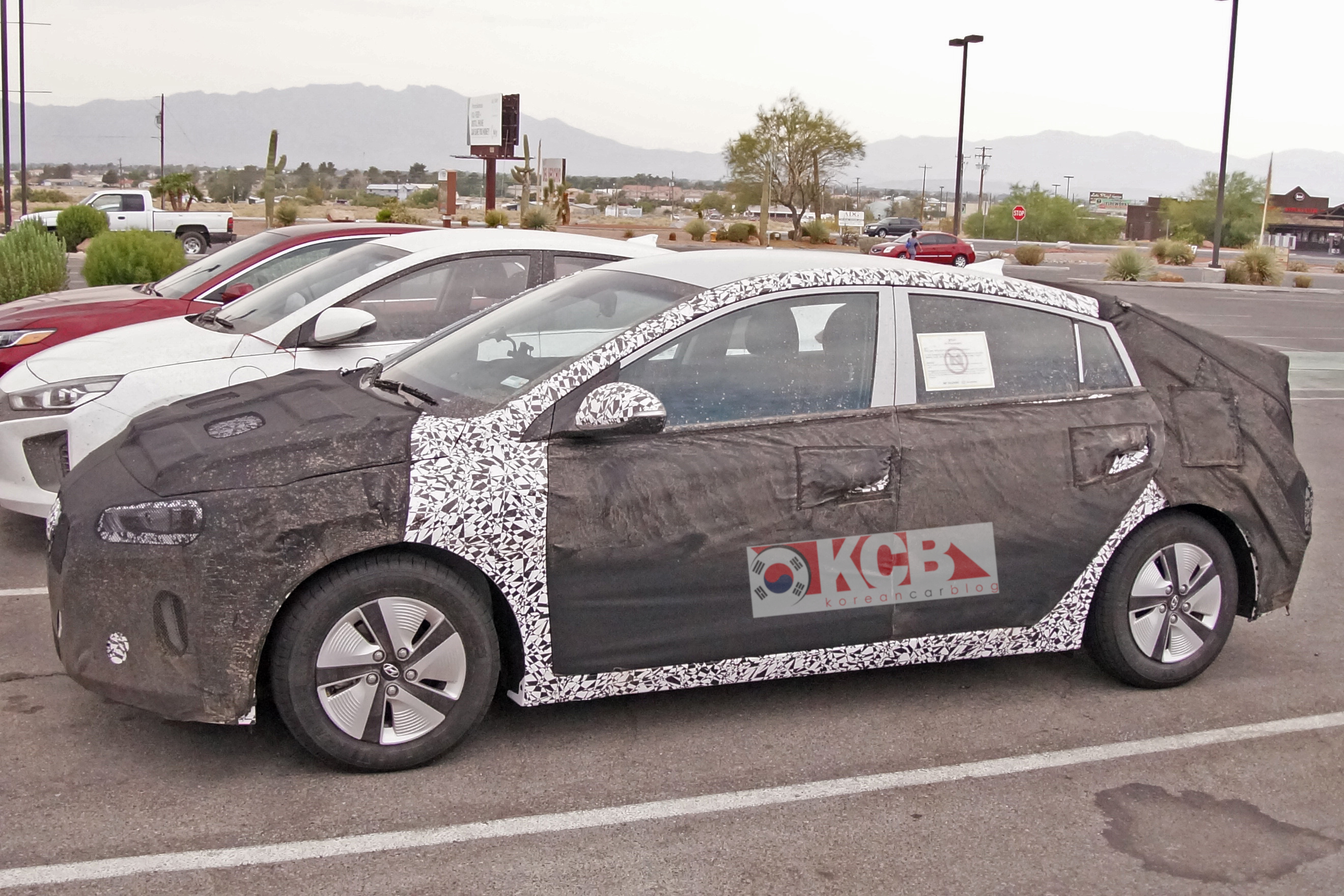 The Ioniq was launched as a high bet from Hyundai, to start his 2020 eco car plan, and they delivered 3 eco cars in 1 with a Hybrid, Plug-in Hybrid and EV variants. So that was a good start.
Compared to Toyota Prius, where Hyundai has been inspired when they created the Ioniq, the Hyundai model uses a Dual Clutch Transmission instead of a CVT.
The Ioniq Facelift will debut earlier 2019.